Apologies to those still buried in snow. For us, spring is practically here. The temperature is on the plus side, the birds are singing and for our oldest son, he is ready for football (soccer) season. His indoor play ended a few weeks ago and every day he has been asking to go outside and kick the ball around.
It is hard to say no, as I am also a huge fan of football or American soccer. This will be Harrison's first experience with outdoor play on an actual team. What this really means is we need to find some new football equipment for him to use. Showing up for the first game without the right equipment is not cool. As the parent, I always want him to feel comfortable, confident and ready to show off his moves.
Outdoor soccer involves cleats. As I remember, running in cleats is great. It makes you feel like you can go so fast and stop even faster. The traction is perfect for soccer and not slipping on the grass if it is wet.
The checklist is pretty short, as the team he goes on will provide the kids football kits consisting of shirt, shorts and socks.
All Harrison will need is a ball (check), shin pads (check) and cleats (check). He is all set. Too bad the season is still over a month away.
To fill the time, we are talking about football and even kicking balloons around the house until we can get outside to play. Pretty soon I am going to have to start showing Harrison football videos just to get him excited.
For a 5-year old, waiting over a month for a game you love to play is hard. Every time I need to get the excitement up, I bring out the new cleats. Yep, it works every time.
I personally can't wait to get outside to watch him play. The fresh air, the exercise and the continuing development of his skills.
Who knows, if his love for football grows, we will have to pick up a few more accessories, build a net and of course have a lot more time for drills.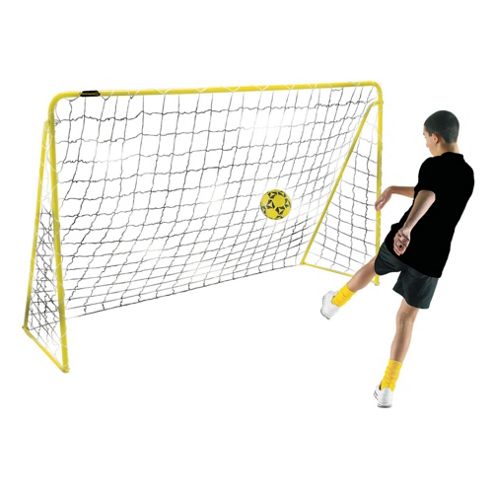 This is a collaborative post but all words and opinions are my own.